the senior experience
We are unlike any other photographer in eastern Nebraska.
Making you look and feel amazing is what we do best.
Tell me your story and I promise I'll capture it for the world to see. Will it include your jersey, instrument, hobby or collection? Will it just be you - amazing, beautiful, wonderful you? You are a work of art with an enduring spririt and a unique story. It's my job to discover that spririt and present it in a way that tells your story. That is a portrait experience. Never settle for less. Because you're worth it.
THE ESSENTIAL SESSION
$145 - Just the Basics
- 30 minute session
- 1 outfit
- indoor at the studio
- up to 25 images to choose from
- minimum purchase of $375 required
- add hair & makeup - $70
THE SENIOR SESSION
Our most popular session - $175
- 1.5 hour session
- up to 4 outfits
- indoor at the studio
- outdoor on the studio property
- up to 50 images to choose from
- includes your hobby/sports - NO PETS
- minimum purchase of $675 required
- add hair & makeup - $70
THE ULTIMATE SESSION
Hair and makeup are included - $295
- 2.5 hour session
- up to 6 outfits
- all the looks - dressy, casual, urban, classic
- in studio and on studio property
- up to 2 locations in the Gretna area
- include your friends for one of your looks
- bring your stuff, hobbies and sports NO PETS
- up to 75 images to choose from
- minimum purchase of $950 is required
the journey Session
The ultimate in your senior portrait experience - $650
- 6 hour senior portrait session
- hair and makeup included
- in studio & locations of your choice
- hobby or sport
- no limits on oufits, friends or locations
- includes your pets
- full family session voucher included
- up to 125 images to choose from
- minimum purchase of $2400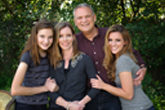 Family Time
$65
Family portraits are something that almost always get pushed to the bottom of the list. For many, they are only done once or twice in their children's time at home. Senior picture time is a great time to have your family portrait updated. This session add-on must be done at the time of your senior session either before or after.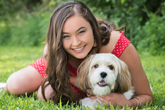 Furry Friends
$35
It's true, sometimes we love our pets more than our own family....capture the bond with your furry friend at your senior portrait session. From Hermit Crabs and Hedgehogs, to Horses and Hippos - let us capture your special critter.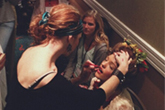 Hair & Makeup
$70
Ladies, adding the Hair & Makeup option will give you over an hour of professional hair styling and beautiful air-brush makeup by professional make-up artist and owner, Cherie, giving your portraits a high-end, polished look. To add variety to your senior experience, she will create several looks suring your session.
THE COUTURE SESSION
Together, you and Cherie will create something unique and completely one-of-a-kind for your senior session. From a hand-made crown utilitizing flowers, feathers and findings to conceptual couture costumes from fantasy or fame, your images will be something your friends won't have! This segment of the session is done after all your 'regular' senior images are created.
This session takes 2 hours and includes one concept with multiple images to tell your story, as well as exclusive, custom-designed products by the artist. $1400 custom designed prints and product purchase is required.
want to see some of our images?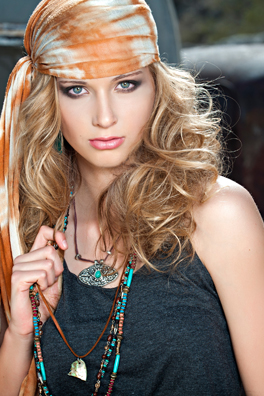 The Girls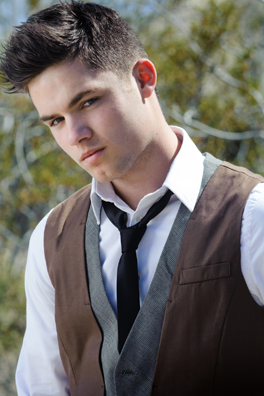 The Guys
Check out our boards on pinterest