Senior Pictures in Omaha, Nebraska - I love a challenge.
Every high schooler wants senior pictures that look different from their classmates. I know this, because for the ones who have traveled several hours to my studio, they've even gone so far as to keep my studio a secret from their friends. Seriously! Thats how important it is for them to be unique.
Because of this, I try very hard to give them exactly that. No matter how far they come or what high school they attend, I work tirelessly to provide pictures that are unique, representative of their personality, and make them excited to show off the images we created together. If I can accomplish this, THEN - the secret will be out!
One of the really exciting things that has been happening with the senior pictures I am shooting this year is that my clients are bringing me great props. When talking to their parent when setting up the session, we discuss the hobbies and activities their senior is involved in. Then, I encourage them to have their son or daughter bring items that represent this activity and will challenge my creativity, to their session.
And man, do I love a challenge! Here are a few of my favorites so far from this season:
Noah drove in from Kansas City, MO with a welding machine and his apparatus. These were taken in my old garage. Yes, among all my garage accouterments. It gave us complete darkness, free from wind, that also wouldnt cause the house to blow-up, just incase something went awry!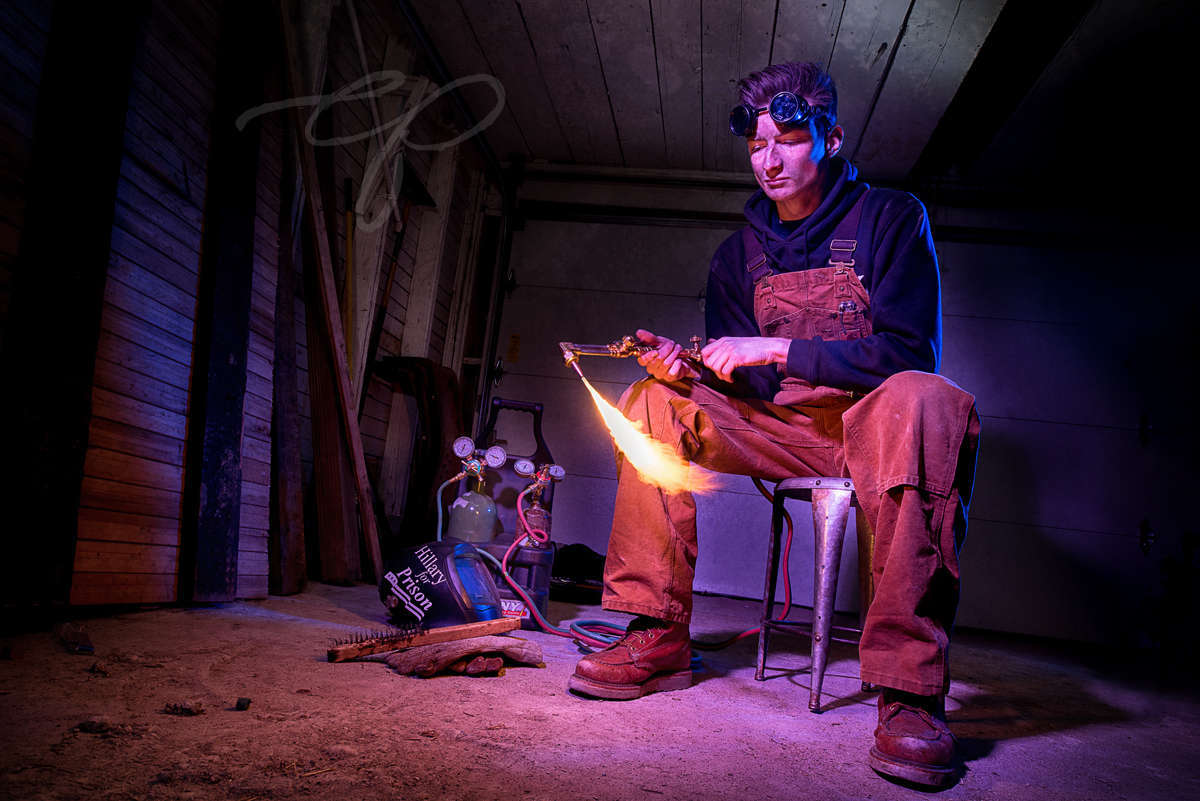 Macrae came from 4 hours away. He loves sports! He brought all his basketball shoes and let me tell you, his collection was quite impressive. He also had a sweet shirt with hamburgers, spatulas, ketchup and other BBQ type images. After some thought, I came up with the idea to put his shoes on the BBQ grill.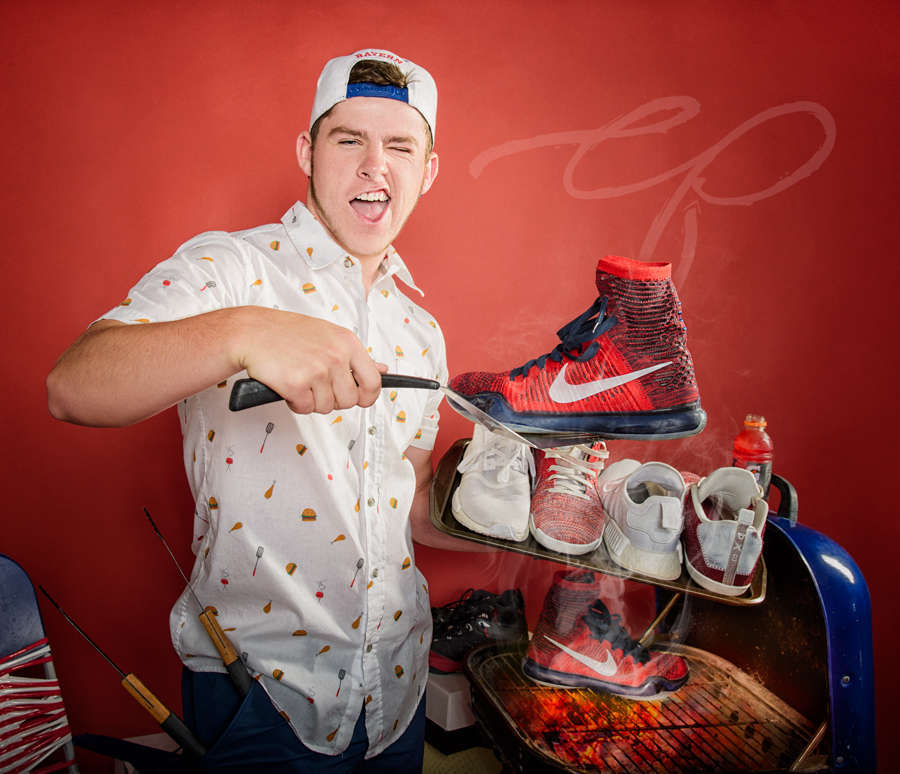 While talking to Hayleys mom, she told me that her daughter LOVED popcorn, then laughed and discounted it. I perked up and told her she HAD to bring me popcorn for her session. I didnt want to do the expected. She was a very classic girl with great Hollywood features. This is the image we came up with to create something classic and unique for her senior pictures.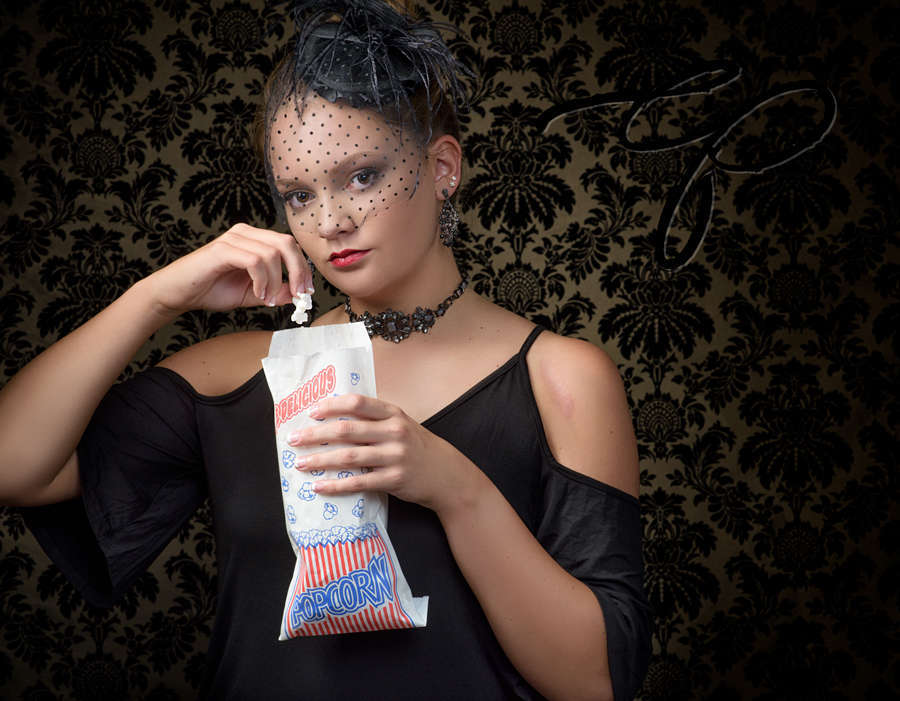 And finally, there was Frank. He made the 8 hour trek from Wisconsin for his senior pictures. He had Birkenstocks and a Miller Lite shirt. This was a REAL challenge. I certainly wasnt going to do anything that included beer - obviously. So I began to ponder. It seemed like the kind of shirt that a suburban husband would wear, wanting to hold on to his former glory days, but finding himself in the monotony of family life. So thats what we created. **No chickens were hurt in the making of this image.